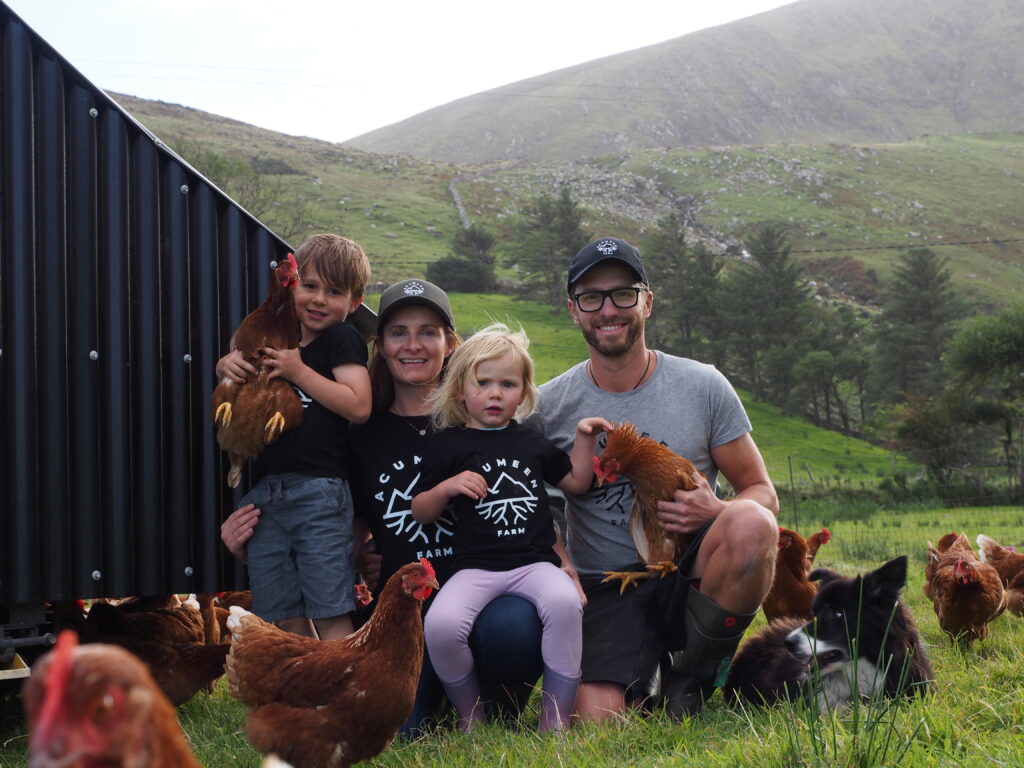 We are Matt, Maura, Rees, Elsie and Jack (the sheepdog) – first generation farmers that are passionate about Regenerative Agriculture and Local Food. 
We emigrated to the rugged and windswept Dingle Peninsula in 2017 from New Zealand after Maura's late uncle left her the family farm. Our experience with farming was limited. Whilst Maura grew up on a conventional dairy farm, and Matt hails from the Midwest of the USA, neither of us had any significant farming experience to speak of. Needless to say, our journey to where we are today with the farm has been quite the learning experience. 
We farmed conventionally for a couple years, before making the switch to regenerative focused farming in 2019. Like many, the onset of Covid-19 allowed us time to ponder where our food comes from, how it's produced and what our future – and the future of the land we are so fortunate to care for – looks like. 
As farmers, we wish to raise nutrient dense food to feed the local community and farm in such a way that honours and respects animals and the environment. Thanks for your interest and supporting our journey.